LEGO® NINJAGO®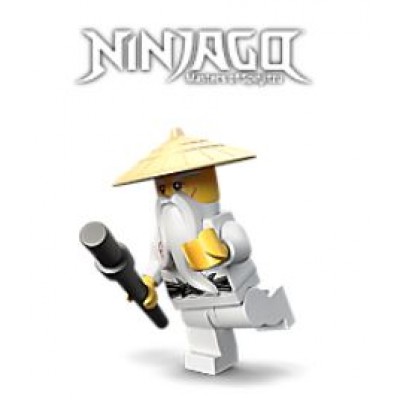 The world is in danger and only you can stop it and bring evildoers to justice! The dastardly Lord Garmadon is once again using his powerful skeleton army to destroy the world and rebuild it in his own evil image. The only thing that stands in the way of normal citizens and total destruction is you (and Sensei Wu, Jay, Zane, Kai, Cole and other popular LEGO® Ninjago characters, of course).
Sensei Wu is Lord Garmadon's hero brother and Jay, Zane, Kai and Cole are his four apprentices. You can help this legendary fivesome bring Lord Garmadon to justice once and for all with all of the popular LEGO Ninjago play sets. Use the LEGO Destiny's Wing, the LEGO® NINJAGO® Throne Room Showdown 70651 and more to help restore faith and order to the Earth once again. You can even defend the Ninjago Temple of Airjitzu against a series of Overlord attacks in the LEGO Ninjago Temple of Airjitzu - a single massive set that holds the key to hours and hours of fun for the entire family. With LEGO Ninjago, you'll never have to worry about how to spend your time again as you can save the world whenever you'd like.
---
There are no products to list in this category.